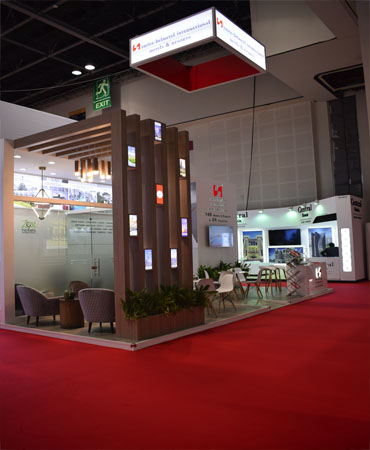 We work hard in order to give best results to your company.
OTS is leading and innovative exhibition design & fabricating company in UAE that specialize in providing most astonishing and creative Stand Designs.
About Us
We are, as OTS is a leading exhibition stand design & manufacturing company in UAE that specializes in providing the best creative and customer-oriented stand designs and solutions and handling exhibition stand building projects in U.A.E. and around the world by the aid of our professional team who have a long-time expertise on their field.
We are committed to deliver exhibition stands to our clients with optimum satisfaction. There is nothing more splendid than the fact that we make our client's products and services gain maximum exposure with our creative designs & leave a long-lasting impact on their clients.
Due to our dedicated designing and production team and production facility capable of delivering the best exhibition stands in different parts of the world, today we are considered being one of the fastest growing exhibition stand companies in U.A.E. We have trusted partner's network around the world for executing all types of exhibition stand management services with production facilities for the best and economical execution of the exhibition stand projects.
We take care of all your exhibition requirements including stand design, execution of the stand, graphics, truss & furniture supply, electronic devices, staff etc.